Salam/hi!
When I'm typing this I just got back from meeting Nadia and had our McD treats. Now is around 5:42PM. I just realized that I need to update new entry before my #aifw2017 video out on youtube. So, this entry is all about the hype of ASIAN ISLAMIC FASHION WEEK 2017.
Pardon my improper photo because I dont have a nice shot. Hahaha I was in rushed that time.
I got hyped when I knew
Dian Pelangi
would be there! I was all excited! At the same time, I was waiting my driving license to be done. At that morning, I got a call from my driving company that my driving license had finally done! YEAY! I straight away asked my mom if I could drive to KLCC and my mom let me! Hehehe.
Drove to KLCC aint that bad. I love how I was too confident with the street and everything. Bahaha. #proud
I arrived there around 3:20PM and I was afraid that I couldn't make it to join the Fashion Talk. But the staff-in-charge said that I still could join it. Alhamdulillah, I managed to join
Alia Khan
's talk ♡ She gave us some advice about how to start business in fashion industry especially Fashion Muslimah, she shared her journey with
Dolce & Gabbana
to release a new upcoming collection which is about hijab like abaya, hijab and etc. It was fun to listen everything! I felt like, finally the world started to recognize about us. ♡
Unfortunately, I couldn't be there until the end. I managed to see Dian Pelangi introduce herself on stage. After that, I need to go back home :( That's the sad part actually... But it was all worth it! I love everything about
#aifw2017
. I could know a lot of muslimah brand all around the asia. There are some famous Malaysian's brands too like
AshAnnas
,
AnaAbu
,
Cosry
,
Locka RTW
and etc.
I hope I can attend #aifw for the next year too! InsyaAllah.
That's all for today! Have a nice day! I finally could write something benefit entry on my blog! Hehehe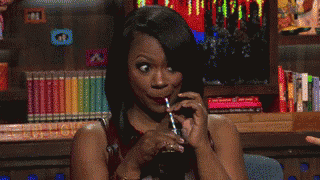 SOURCE: Google
Buh-Bye!